COCKTAIL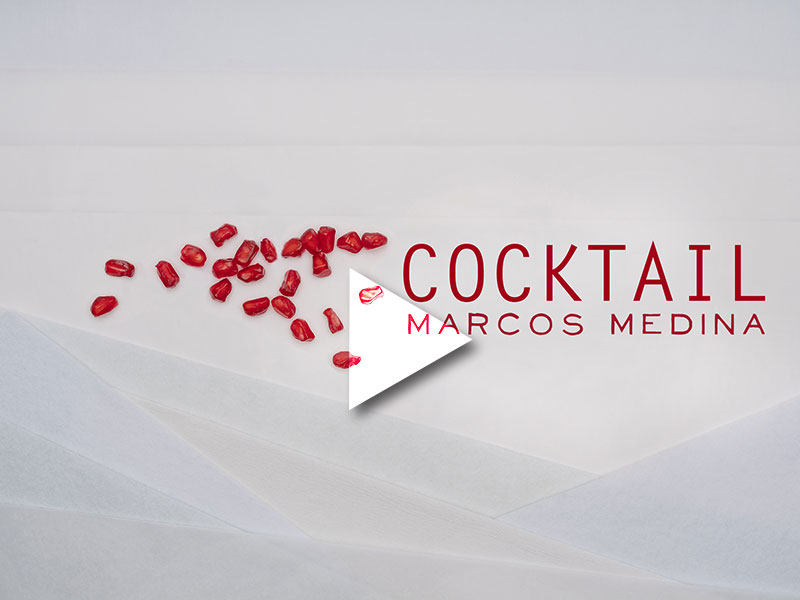 COCKTAIL Es un concepto minimalista de recuerdos que viaja en mi memoria cuando pienso en lugares, formas y objetos que han estado y están en mi vida. Me abstraigo de las formas y del volumen sintetizando todo en líneas y colores, formalizando una mínima expresión en la imagen. Añado objetos y formas orgánicas de manera visceral sobre esos colores y formas para reafirmar el momento justo de esos recuerdos. El procedimiento de captación es puro, artesanal y sin uso de postproducción. Se utiliza capas de texturas diferentes dispuestas para lograr formas reconocibles. La doble perspectiva es consecuencia de convertir el ángulo recto en llano.
COCKTAIL Cocktail is a minimalist concept of memories rooted in my mind when I think about the places, shapes and objects which have been and presently are in my life experience. I distance myself from shapes and volume, synthesizing these ideas in lines and colours, executing a brief artistic expression in every image. Photographs have been taken using a traditional method with no use of postproduction resources Different layers of texture are used to achieve recognisable shapes. The double perspective is a consequence of converting the vertical angle to a straight angle.
¿CÓMO ADQUIRIR UNA PIEZA?

Cada fotografía contenida en este primer catálogo de "COCKTAIL" está seriada en 50 unidades y viene acompañada de un certificado de autenticidad firmada por el autor. Está impresa directamente sobre dibond blanco de 3mm de grosor en un tamaño de 70 x 50 cm. Con o sin bastidor de madera sencillo oculto. Es duradero y resistente a la luz. Su precio con envío a casa es de 450€ con y sin bastidor. Para tener la oportunidad de adquirir una o más de estas fotografías únicas sólo tiene que escribir un email a contact@marcosmedina.es indicando las unidades, el código que aparece al pie de cada fotografía y si lo quiere con o sin bastidor. Así como, su nombre, apellidos y dirección de envío completa con código postal y ciudad. Recibirá entonces una respuesta al email con las instrucciones de pago y confirmación. Gracias por su interés.
HOW TO GET A COPY
Every photograph shown in this first catalogue is serially arranged in 50 units with a certifícate of authenticity signed by the autor and it is printed on 3 mm white Dibond with dimensions of 70 x 50 cms, mounted on long–lasting lightfast wooden frame if wished. The price including shipping costs is 450€ with or without a frame. To have the opportunity of purchasing one or more of these unique photographies, please write an email to contact@marcosmedina.es indicating the number of units you desire and the code displayed on the bottom of each photograph and if you want a frame or not, also providing your full name and delivery address with a postal code and city. You will receive then a reply to your email with payment instructions and your order confirmation. Thank you for your interest.